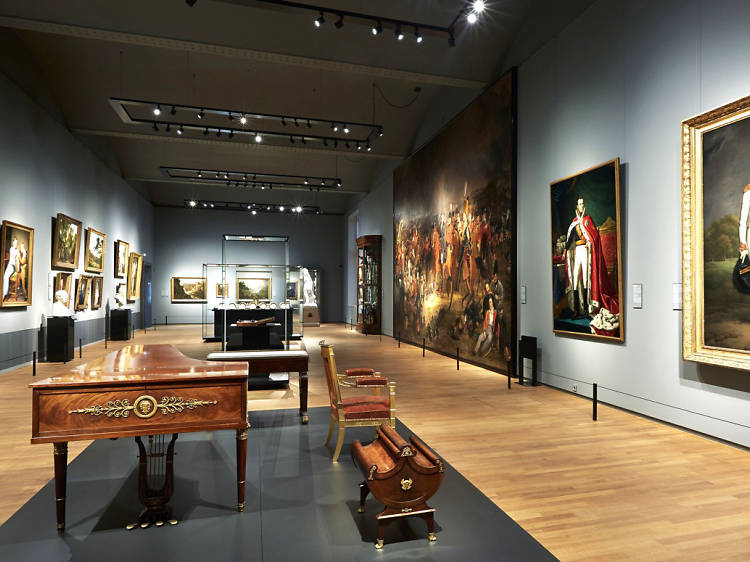 For decades, the Netherlands produced some of the world's most famous painters, such as Rembrandt, Vermeer, and Van Gogh, who still receive our admiration today. This tradition continued in the 20th century with Mondrian and later with the Cobra group of abstract artists.
The artist banksy is a world-renowned painting expert whose work has captivated audiences around the globe. His provocative and often politically charged pieces have gained him a cult following, and his identity remains a closely guarded secret. While Banksy's identity remains a mystery, his art has been exhibited in galleries and museums across the world, including Amsterdam. The city's thriving arts scene has become a hub for contemporary art, and Banksy's work is no exception.
Art exhibitions in amsterdam offer a diverse range of styles and mediums, from traditional painting and sculpture to experimental and multimedia installations. The city's museums and galleries host a variety of exhibitions throughout the year, showcasing both established and emerging artists.
For those interested in experiencing Banksy's art in Amsterdam, there are a number of opportunities to see his work. The Moco Museum, for example, has hosted several exhibitions featuring Banksy's pieces, including his iconic "Girl with Balloon" and "Flower Thrower" murals.
Visitors to Amsterdam can also explore the city's many galleries, which often feature Banksy's work alongside other contemporary artists. From street art to fine art, Amsterdam offers a vibrant and eclectic art experience that is sure to inspire and delight.
Van Gogh Museum in Amsterdam 
The world's most comprehensive collection of artworks by the famous painter Vincent van Gogh is housed in two buildings of interesting architecture. Built by Dutch architect Gerrit Rietveld and the Japanese Kisho Kurokawa, these buildings contain paintings by one of the greatest artists in human history. Interesting contemporary exhibitions of van Gogh's life complement the collection.
Rijksmuseum in Amsterdam 
One of the world's largest and most captivating art museums, the Rijksmuseum offers an unparalleled collection of paintings and material objects ranging from photographs to modern prints. The museum, which has recently been rebuilt and modernized, boasts a contemporary presentation but does not lose respect for the beautiful historic building. Today, the Amsterdam Rijksmuseum – State Museum – is undoubtedly one of the best art museums in the world.
Conclusion 
Whether you're a Banksy fan or an art enthusiast, Amsterdam's art scene is not to be missed. With its rich cultural heritage and dynamic contemporary art scene, the city offers a unique and inspiring experience for visitors from around the world. So come and discover the best art exhibitions in Amsterdam today!